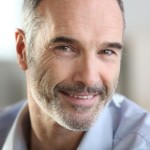 The happiest eyelid surgery patients are those that have done their due diligence ahead of time, selected a qualified surgeon and have a good idea of what to expect. At Island Eye Surgicenter, we think we do a good job of educating our patients and explaining the procedure in a comprehensive way. Here are some points that our oculoplastic surgeons share with all patients prior to eyelid surgery:
Not All Surgeons Are Created Equal
The success of your procedure depends on the skill and experience of your surgeon. You want a surgeon that is certified and trained in the procedure and has performed a high volume of procedures (and therefore knows how to produce attractive results and reduce the risk of complications). You can get a good idea of a surgeon's work by asking to see before-and-after photographs of their patients. Trustworthy surgeons are happy to provide this information.
Experience and skill aren't everything. What separates a good surgeon from a great surgeon is their "bedside manner." The best surgeons make their patients feel comfortable asking questions and discussing concerns prior to and after the operation.
Communicate Your Goals Clearly
You should have specific goals with regard to what you hope your eyelid surgery will achieve, and be able to communicate those goals clearly to your surgical team. Bringing in a photograph (perhaps of a younger you) can be helpful to illustrate your ideal outcome.
Don't Expect Perfection
While it is important to be clear about your goals, it is equally important to be reasonable. You can expect improvement, but not perfection. Your surgeon should do a good job of explaining what is and isn't possible. If you leave the consultation unclear of the projected outcome, get back in touch with the doctor to go over the plan again.
Recovery Times Can Vary
So your sister and your neighbor both had eyelid surgery and were back to work within three days of surgery. Good for them! Everyone's body is different and you will heal on your own timeline. Give yourself the time and space your body needs to recover for surgery and don't push yourself to go back to work, socializing and exercise at the same time as everyone else.
It Can Take a Year to See Final Results
We discussed this in our last blog post about eyelid surgery recovery. Though your eyes will look better almost immediately after surgery, it can take up to a year for the treated area to heal and for the results to stabilize. Try not to worry or stress about what your eyes look like initially; keep your focus on the long-term outcome.
Contact Our Eyelid Surgeons Today
For more information about eyelid surgery and how it can rejuvenate your eye area, please contact Island Eye Surgicenter today and request a consultation with our surgical team. You can reach us by calling (516) 877-2400 or (516) 877-1560.