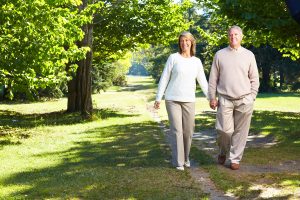 Heredity plays an important role in eye health, and while you can't control your genes, there are still many everyday habits you can practice to promote a lifetime of healthy vision. Read on as the Island Eye Surgicenter team shares healthy everyday habits that can help reduce your risk of eye problems and diseases.
Get Your Eyes Checked Regularly
Many common eye diseases such as cataracts, glaucoma and age-related macular degeneration (AMD) begin with little, if any, visible symptoms. For this reason, it is imperative that you get your eyes checked regularly by an eye doctor. Routine eye exams can check for signs of damage or disease, so your eye doctor can diagnose conditions in their early stages, when they are much easier to treat.
Manage Chronic Health Conditions
Some eye problems and diseases are linked to certain chronic health conditions, including diabetes and hypertension. If you have a chronic condition, be sure to follow all of your primary care doctor's instructions on medications and other guidelines to keep your condition from worsening or causing eye-related complications.
Don't Smoke
Smoking significantly increases your risk of developing serious eye diseases, including AMD, uveitis and cataracts. It also worsens present eye diseases and conditions such as diabetic retinopathy and dry eye.
Safeguard Your Eyes from the Sun
Your eyes are susceptible to UV damage, and too much exposure can lead to cancer, growths on the eyes, cataracts, AMD and other serious diseases. Make it a habit to wear sunglasses with UVA and UVB protection when outdoors, even during cloudy weather.
Avoid Rubbing Your Eyes
As simple as it may sound, not rubbing your eyes can go a long way in preventing bacteria from entering the eye and avoiding infections. If you must touch your eyes or rub them, make sure to always wash your hands before doing so.
Eat a Well-Balanced Diet
Eating plenty of foods high in eye-friendly nutrients can preserve vision and ocular health. Leafy greens, brightly colored fruits, nuts and cold-water fish are packed with nutrients like lutein, zeaxanthin and omega-3, which are critical to eye health.
Exercise Regularly
Research shows that people who are physically active and exercise a few times a week are less likely to develop glaucoma, AMD and other eye diseases than individuals who follow a more sedentary lifestyle.
Island Eye Surgicenter is here to help you and your family enjoy a lifetime of healthy eyes and vision. To schedule an appointment for yourself or a member of your family, please contact our Long Island office today.