Oculoplastic & Cosmetic Surgery on Long Island, NY
Island Eye Surgicenter offers oculoplastic and cosmetic facial procedures performed by an ophthalmic plastic surgeon or oculoplastic surgeon. These procedures cover a wide range of both reconstructive and aesthetic concerns of the eyelids, the lacrimal (tear) system, the orbit (bone cavity) and the surrounding facial structures.
Oculoplastic eye surgeons are board-certified by the American Academy of Ophthalmology and have undergone specialized training in plastic and reconstructive surgical procedures of the eyes and adjacent facial structures. When considering cosmetic or reconstructive procedures, it is important to choose a qualified oculoplastic surgeon.
The attending oculofacial physicians of Island Eye Surgicenter use our state-of-the-art operating rooms and technologies to perform a range of cosmetic and reconstructive facial procedures as well as non-surgical cosmetic treatments, including:
Please use our Physician Locator to get in touch with an oculoplastic surgeon on Long Island.
Cosmetic Surgery at Island Eye
Eyelid Lift Surgery (Blepharoplasty)
Eyelid lift surgery is a cosmetic procedure used to remove excess skin, fat and muscle of the upper and/or lower eyelids. It addresses aesthetic concerns associated with droopy upper eyelids and/or excess puffiness under the eyes, resulting in a more youthful and refreshed facial appearance. It also can help restore unobstructed vision in those whose line of sight is impeded by droopy upper eyelids.
Eyelid surgery is performed at Island Eye under local anesthesia (supplemented by mild sedation) and usually lasts anywhere from 45 to 90 minutes, depending on the size of the treatment area. Eyelid lift recovery is achieved within seven to 10 days, and stitches are usually removed within three to four days. For the best facial rejuvenation results, eyelid surgery can be performed in conjunction with other procedures such as mid-face lift.
Mid-Face Lift Surgery
The mid-face lift is performed to enhance the middle third area of the face, thereby improving nose-to-mouth lines and sagging cheeks. During the procedure, the natural fatty layer of the cheekbones is lifted, tightened and sutured in place. The mid-face lift can be performed through incisions in the hairline, inside the mouth or inside the lower eyelid when combined with eyelid lift surgery. The mid-face lift provides subtle and natural-looking improvements that can take years off an aging face.
The mid-face lift can be performed under local anesthesia (supplemented by mild sedation) at Island Eye's leading-edge surgical facility. Recuperation time may last anywhere from one to two weeks, depending on the complexity of the procedure.
Reconstructive / Trauma Surgery at Island Eye
Removal of Skin Cancer and Reconstruction
Most types of skin cancer affect the head and neck region, and approximately 20 percent of those are found along the eyelids and the surrounding area. Although skin cancer can be caused by a number of factors, the most common cause is excessive sun exposure. Individuals with fair skin and blue eyes are especially at risk for developing skin cancer due to UV light damage.
Skin cancer lesions develop in a range of sizes and shapes. The most common type of skin cancer, basal cell carcinoma, usually has a "pearly" appearance with a firm border and a central depression along with superficial blood vessels. Bleeding and crusting of the lesion is common in this type of cancer. Other types of skin cancer may develop as masses around the eyes. In any case, any skin irregularities affecting the eye area need to be evaluated and biopsied by a medical professional.
Skin cancer of the eyelids and the surrounding facial structures is often treated with surgical excision (Mohs micrographic surgery), which also includes freezing and microscopic examination to ensure complete removal. Island Eye Surgicenter uses highly experienced and qualified pathologists to assist with skin cancer removal. After the cancer is removed completely, a reconstructive surgery may be needed to restore normal appearance and function. This can be accomplished through a number of reconstructive procedures, including skin grafts and various flap techniques. In most instances, the skin cancer removal and the reconstruction are performed at the same time.
Tear Drainage Surgery
Tear drainage surgery is performed to alleviate blocked, plugged or infected tear ducts or other parts of the lacrimal (tear) system, a complex tear production and drainage system comprised of several tear ducts, including the lacrimal sac. Any blockage of the lacrimal system may lead to either lack of tears or excessive tearing. In addition, tears may become blocked and stagnant inside the drainage system, eventually resulting in severe swelling and infection.
Problems with the lacrimal system can be addressed through a wide range of treatments and surgical procedures to drain the infection or dilate the duct. In severe cases, the surgeon may create a new natural or artificial tear duct. The creation of an artificial tear duct, a last-resort treatment, involves the surgical implantation of a glass-like tube called a Jones tube behind the inner corner of the eye to act as a tear drainage system.
Trauma Surgery
Trauma surgery is performed on patients who have suffered a physical injury to the eyes, the eye socket or the eyelids. Many Island Eye Surgicenter attending physicians are experienced oculoplastic surgeons who offer a range of reconstructive facial procedures following traumatic injury.
Cosmetic Laser Treatments at Island Eye
Laser Skin Resurfacing
Laser skin resurfacing, or "laser peel," is performed to remove the upper layers of damaged skin, thereby revealing a new and refreshed facial appearance. The procedure is performed with a carbon dioxide (CO2) laser, which vaporizes the uppermost layers of tissue at a controlled level of penetration. Laser skin resurfacing can be used to address a range of concerns, including sun damage, fine lines, wrinkles, facial scars, birth marks, moles, uneven skin tone and unwanted facial hair.
The laser skin resurfacing treatment is generally completed within 30 minutes or less. Patients with severely damaged skin may require more than one treatment session. Recovery time varies from one patient to another, but most individuals are able to achieve full recovery within a week. Your physician will provide you with postoperative instructions and medicated moisturizers to use for the first few days after laser skin resurfacing.
Non-Surgical Cosmetic Procedures at Island Eye
Botox Injections at Island Eye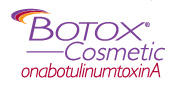 Botox Cosmetic is a facial injectable used to temporarily diminish worry lines, frown lines and crow's feet. Manufactured by Allergan, Botox effectively weakens wrinkle-causing muscles for up to three to six months. One of the most popular non-surgical cosmetic procedures, Botox allows aging patients to temporarily restore their youthfulness and diminish the appearance of facial wrinkles and lines.
Botox is administered in the exam room without the need for anesthesia or surgery. The treatment requires no downtime, and patients are free to return to their daily activities right away. Botox results begin to appear within a few days and continue to improve for up to one week.
Dermal Fillers at Island Eye
Juvederm

Juvederm is a hyaluronic acid-based dermal filler that comes in three formulas: Juvederm, Juvederm Plus and Juvederm Ultra Plus. Juvederm addresses mild to moderate nasolabial folds, marionette lines, vertical lip lines and parentheses around the mouth. Juvederm Ultra and Juvederm Ultra Plus are reserved for patients with severe facial wrinkles who need a deeper, more aggressive treatment. Besides treating facial aging signs, Juvederm also replenishes the body's dwindling supplies of collagen for longer-lasting results.
The Juvederm procedure takes about 15 to 30 minutes and requires no anesthesia or downtime. Results are immediate and last up to one year. Juvederm Ultra and Juvederm Ultra Plus results may last longer in some patients.
Restylane

Restylane injectable filler is used to restore volume to the face and fill in facial scars and depressions. It is most often used for lip enhancement, plumping the eyebrows, filling in wrinkles above the lips and restoring volume to the cheeks, chin and jawline. Restylane is comprised of hyaluronic acid, a naturally occurring substance that is diminished with advancing age. In addition to enhancing facial volume, Restylane draws water to the face, thereby keeping it hydrated and soft.
Restylane is administered via an injection in the exam room without the need for anesthesia. Results are achieved within one week following treatment and can last up to six months, during which time the substance is safely absorbed by the body.
Radiesse

Radiesse is a great dermal filler for patients who wish to treat smile lines, marionette lines (lines that extend from the corners of the mouth toward the chin) and depressions on either side of the chin (pre-jowl sulcus). Radiesse is made of calcium-based microspheres in a water-based gel for easy administration. In addition to filling in wrinkles and depressions, the gel stimulates the body's natural production of collagen, an essential ingredient for youthful, smooth-looking skin.
Radiesse is administered through a thin needle without the need for anesthesia. Treatment time is less than 30 minutes, and improvements usually become visible right away and continue for up to one week. Radiesse results can last up to two years.