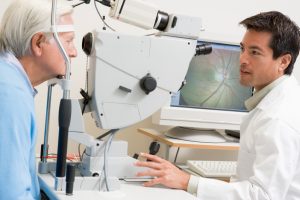 The cornea is the thin, transparent tissue that covers the front of the eye. When the cornea becomes damaged or diseased, vision may become distorted. In some cases, the only way to restore vision is with a corneal transplant, a surgical procedure that involves removing the damaged tissue and replacing it with healthy donor tissue.
Island Eye Surgicenter is one of New York and Long Island's leading corneal transplantation centers. Here, our surgeons explain when a corneal transplant is necessary.
About Corneal Transplant
Corneal transplant can be performed to improve vision impaired by any of the following:
Corneal scarring as a result of an infection, such as fungal keratitis
Corneal scarring from inward eyelash growth (i.e., trichiasis)
Fuchs' dystrophy and other hereditary eye conditions
Conditions that result in thinning of the cornea, such as keratoconus
Irregular corneal shape
Corneal complications from LASIK surgery or cataract surgery
Chemical burns of the cornea
Excessive swelling of the cornea
Eye trauma or injury
Corneal transplant surgery becomes necessary when the vision affected by a damaged or diseased cornea cannot be restored with prescription eyewear, or if prescription medication can no longer relieve painful swelling.
Corneal Transplant with Island Eye Surgicenter
There are several types of corneal transplant surgeries. Island Eye specializes in the most advanced and sophisticated methods in corneal transplantation, including DSAEK (Descemet's stripping automated endothelial keratoplasty). Conventional corneal transplant surgery involves removing and replacing the entire central corneal tissue. In contrast, DSAEK only removes and replaces the innermost layers of the cornea. For this reason, DSAEK is significantly less invasive than conventional corneal transplantation and involves less risks, and a shorter recovery period.
Island Eye Surgicenter only recommends corneal transplant surgery when all non-surgical options have been exhausted. More than 30,000 corneal transplants are performed in the U.S. every year and the success rate is very high thanks to modern advances.
If you would like to learn more about corneal transplant surgery, please schedule a personal appointment with one of the surgeons at our Long Island office today.