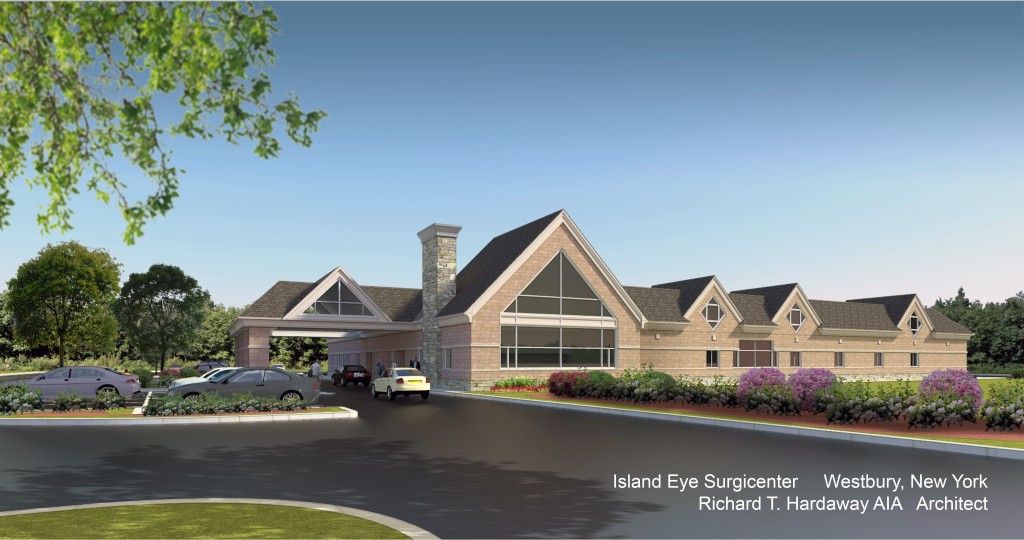 Island Eye Surgicenter is excited to announce that construction has begun on a new facility in Westbury. A groundbreaking ceremony was held on January 20 at the 3.5-acre site. Our team looks forward to offering patients the same quality eye care in a more modern and beautiful facility.
More about the New Facility
Island Eye's new facility will be located at 1500 Jericho Turnpike in Westbury. Occupying 21,000 square feet, the new facility will accommodate the growing number of Island Eye surgeons (currently 40+) and patients seeking treatment of eye disorders including cataracts, glaucoma, corneal and retinal disease and cosmetic problems. It will also enable our team to remain at the forefront of ophthalmic research through involvement with the development of new drugs, devices and technology.
According to Executive Director Robert Nelson, PA-C, "This is a very exciting step for Island Eye. For the past 15 years we have been providing the highest level of care to our patients and this new facility, housed with the latest cutting-edge technology will offer nothing less, and so much more. We are committed to continuing to be an important part of the healthcare delivery system on Long Island for many years to come."
Nelson, who currently leads a staff of more than 60, believes that the new facility will bring more jobs to the area. He projects that the growth of the new facility will require the creation of 10 to 15 jobs, and is looking forward to adding new members to the team.
The new facility is designed to be as energy-efficient as possible. Features include a super-insulated building shell, ultra-efficient HVAC systems, low-energy lighting and an array of solar electrical panels on the roof. The building itself will have sloping roofs, dormers and a port cochere to give it a homey look and feel.
The project is a partnership between Island Eye, the First National Bank of Long Island, United Realty, Talisen Construction Corporation and Sziabowski Architects.
Continuation of Service during Construction
Nelson and our team assure you that there will be no lapse in service during construction. Island Eye's original facility in Carle Place will remain open during construction and continue serving patients until the Westbury facility is ready for business.
If you would like to make an appointment with a member of our team, please call us at (516) 877-2400 or (516) 877-1560 today.