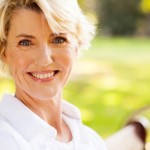 When performed by a qualified expert, eyelid surgery can have powerful results. The operation smoothes and firms aging eyelids through subtle modifications to the skin, muscles and tissues. The outcome is eyes that look pleasant, refreshed and alert.
A topic that often arises during eyelid surgery consultation is the recovery period. The team at Island Eye Surgicenter shares a brief overview of the eyelid surgery recovery here.
Caring for the Healing Eyes
During the first few days of recovery, lubricating ointment and cold compresses should be applied to the eyes to soothe them. Our oculoplastic surgeons may also prescribe additional medications to apply topically or take orally to aid in healing.
The head should stay elevated (even during sleep) for the first few days after surgery. Activities such as reading, watching television, wearing contacts and using a computer or tablet should be limited to avoid drying out the eyes.
It is important to wear dark sunglasses when going outdoors and use sunscreen to protect the healing area (and the rest of the face, of course!).
The eye area may develop some swelling and bruising during the initial recovery. The eyes may feel mildly irritated or dry and the incision site may also be mildly irritated for a few days. Cold compresses and ointment can help reduce these side effects.
Returning to Work and Exercise
Every patient recovers at their own pace; the most important guideline is not to rush back to work too soon. Some patients return to work within a few days, and others take a week or so off work.
There are stricter guidelines for exercise. Our doctors do not want patients to exert too much energy or vigorously exercise during the first few weeks after surgery; doing so could cause a complication. Bending and lifting are discouraged during the initial recovery. Our team provides a timeline of when it is safe to start light exercise and slowly build up to more aerobic activity.
Results
Initial results can be seen almost immediately, but may be concealed beneath bruising and swelling. The results start to become more obvious around the one- to two-month mark. It may take up to a year for the results to stabilize.
One factor that can delay the recovery period is smoking; healing time is substantially longer for smokers. We ask our patients that smoke to quit at least two weeks before surgery and avoid picking the habit up afterward.
For more information about eyelid surgery recovery, please contact the team at Island Eye Surgicenter by calling (516) 877-2400 or (516) 877-1560. Request a consultation with one of our oculoplastic surgeons today.