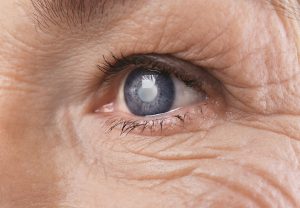 With a high success rate and low risk of complications, cataract surgery is safe and effective. Cataract surgery is also a quick and comfortable process.
Recovering from cataract surgery is typically easy and painless. Nevertheless, it's important to go into any procedure armed with as much information as possible.
Below, the team at Island Eye walks you through what to expect after having cataract surgery.
What to Expect Immediately Post-Surgery
After surgery, a lightweight shield may be placed over the affected eye for protection.
You won't be able to drive until after your follow-up appointment, so you will need to make transportation arrangements. Also, during the drive home, you need to wear dark, protective sunglasses.
Most people experience clearer vision right away. But others may experience blurriness or a burning or stinging sensation and need some time to adjust to the artificial intraocular lens (IOL). Do not worry if your vision is blurry for the first several days. This is normal.
Usually, you're able to resume activities like watching TV and reading right away. But doctors do recommend taking at least a few hours to rest and relax.
What to Expect from Your Follow-Up Appointment
A follow-up appointment is typically scheduled for the day after surgery.
During the appointment, doctors discuss medications and answer any of your questions.
You shouldn't drive yourself to this appointment. But you should be able to resume normal driving after being cleared by your doctor.
What to Expect After Your Follow-Up
You should continue wearing dark, protective sunglasses when outdoors for up to a few weeks post-surgery. Your surgeon may want you to wear your protective eye shield while sleeping for the first few nights.
Additionally, your surgeon may prescribe medicated eye drops, which you should use per your doctor's recommended schedule.
Generally, people are able to resume their normal routine within a week. But you should avoid getting water in your eyes while bathing and consult with your doctor before restarting any strenuous physical activities.
For most people, recovering from cataract surgery is painless. But the following symptoms do sometimes occur for a few weeks post-surgery:
Sensitivity to light, wind, and touch
Glare and halos around bright lights.
These symptoms are normal. But if they persist, you should schedule another follow-up with your doctor.
Contact Us
To learn more about cataract surgery and the recovery process, please call or email the team at Island Eye today.