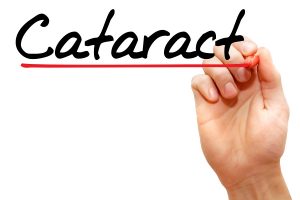 Cataracts are a condition in which the eye's natural lens becomes increasingly cloudy, resulting in vision loss. Although cataracts can happen at earlier ages, they are common in people over age 60.
Fortunately, cataracts are treatable through surgery. Cataract surgery becomes necessary when cataracts have advanced enough that vision is significantly impaired. One of the most commonly performed surgeries in the U.S., cataract surgery is both safe and effective. About 90 percent of patients regain vision between 20/20 and 20/40.
Improvements are continuously being made to the procedure. During certain steps, lasers are now used, making cataract surgery even safer and more precise. Island Eye surgeons were among the first surgeons in the world to use laser technology to remove cataracts.
Below, the team at Island Eye shares how laser technology has improved cataract surgery.
Lasers Make Cataract Surgery More Precise and Reduce Complications
There are four core steps involved with cataract surgery that are approved by the FDA to be performed by laser:
Corneal incision
Anterior capsulotomy
Cataract fragmentation
Arcuate incisions (to correct astigmatism)
During each of these steps, the use of laser technology improves the reproducibility and helps improve the accuracy, which leads to better overall results for patients.
Corneal incision
In traditional cataract surgery, the first step is for a surgeon to make an incision into the eye's cornea using a handheld instrument.
In laser cataract surgery, a femtosecond laser makes the incision. Because this process is more consistently precise, the incision seals more effectively, which in turn may reduce potential complications, such as infection.
Anterior capsulotomy
In the second step of traditional cataract surgery, a surgeon uses a needle to create a small opening in the outer membrane of the cataract which is called the capsule. This is where the artificial intraocular lens (IOL) will be placed.
Again, laser cataract surgery uses a femtosecond laser to complete this process more accurately, which allows the IOL to be positioned more precisely so patients can experience better lens centration and quality of vision.
Cataract fragmentation
In traditional cataract surgery, the lens is broken up by ultrasound similar to a dental drill. With the laser, the cataract is broken up into small pieces; this reduces the energy required to remove the cataract, resulting in clearer corneas with less damage to the cells that keep the cornea clear.
Arcuate incisions
This last step involves the use of the laser to make incisions in the cornea to reduce or eliminate astigmatism. Astigmatism is the most common reason that patients have reduced uncorrected vision following cataract surgery. With the laser, we can significantly increase our patients' ability to see without glasses.
Find Out If You're a Candidate for Laser Cataract Surgery
To learn more about laser cataract surgery or to see if you qualify as a candidate, please call or email the team at Island Eye today.