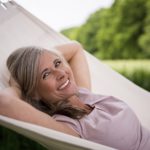 If you're concerned about the increased wrinkles that come with aging, Botox may be the solution you're looking for. Affordability, speed and minimal downtime have made Botox one of the most commonly requested non-surgical cosmetic procedures.
Everyone ages, but Botox can reduce or delay facial lines by weakening the wrinkle-causing muscles. In this post, the team at Island Eye Surgicenter discusses what Botox can accomplish.
Treatment Areas for Botox
Botox can be used at a variety of injection sites, but it may be most known as a way to reduce forehead lines. These horizontal wrinkles are one of the most common signs of facial aging, and many people swear by Botox as a way to prevent or minimize them.
Botox is also used on frown lines — the vertical lines between the eyebrows — as well as crow's feet. If you have other problem areas that you'd like treated with Botox, consult with your surgeon to discuss the best treatment option.
Why Botox is So Popular
When compared to other cosmetic procedures, Botox is fast and requires no downtime. You can schedule a Botox treatment for your lunch break and immediately head back to work.
Botox results are temporary, but this can also be a benefit. You can decide how often to use Botox and develop a system that is customized to your needs.
How to Get the Most Out of Your Botox Treatments
If you're new to Botox, follow these tips to maximize your treatments:
Show your surgeon your desired treatment areas and describe the results you want.
Start small. You can always increase the injection amounts later on.
Find a good Botox injector and stick with them. Developing a lasting relationship will make it easier to get consistent results.
Develop your own system. Over time, you'll figure out which treatment areas to choose and how frequently to get Botox injections.
Learn More about Botox Treatments
Learn more about Botox during a consultation at Island Eye Surgicenter. Contact us today by calling (516) 877-2400 to schedule your pre-Botox evaluation.