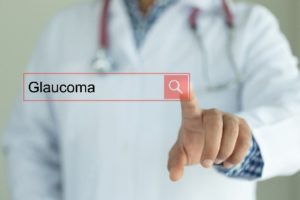 Glaucoma can threaten your peripheral vision and even cause blindness if your optic nerve becomes damaged. Patients who are at risk for glaucoma are understandably concerned about identifying the symptoms and avoiding the complications of this eye disease.
Fortunately, the effects of glaucoma can often be delayed or minimized with early diagnosis. In this post, the team at Island Eye Surgicenter answers some common questions about glaucoma.
What Are the Signs of Glaucoma?
Most people do not experience symptoms during the early stages of glaucoma. This is why it's important to regularly visit your eye doctor. Otherwise, you may only notice symptoms when you start to experience a loss of vision.
Loss of peripheral vision, seeing halos around lights and eye pain may be signs of more advanced glaucoma. Seek medical treatment right away if you experience these symptoms.
How is Glaucoma Diagnosed?
Your eye doctor can use several different methods to diagnose glaucoma:
Vision tests to determine if you have lost any peripheral vision or visual acuity.
Dilated eye exam, which involves putting drops in your eyes and examining your retina and optic nerve.
Tonometry, which measures your eye pressure. Increased eye pressure can be associated with glaucoma.
Getting examined for symptoms of glaucoma on a regular basis is important because it allows your eye doctor to monitor any changes in your vision or eye pressure.
How is Glaucoma Treated?
There is no cure for glaucoma, but the effects of the disease can be either delayed or reduced with treatment. Early detection is critical because once vision is lost, it cannot be regained.
Eye drops are often the first treatment offered to glaucoma patients. These drops reduce the eye pressure to prevent further damage to the optic nerve.
If the glaucoma continues to progress, surgery may be required. There are several types of glaucoma surgery, including laser surgery and trabeculectomy.
Trabeculectomy involves creating a new opening in the eye to improve fluid drainage. When fluid drainage improves, the eye pressure can be lowered to a safer level.
If you detect glaucoma early on and follow your treatment plan, you may be able to keep your vision and avoid many of the negative effects of this disease.
Find the Right Glaucoma Treatment Option
If your current glaucoma treatment isn't working, you may want to schedule a consultation with a glaucoma surgeon. Call Island Eye Surgicenter at (516) 877-2400 today to schedule your evaluation.