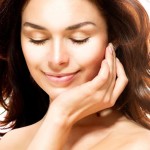 The Internet is teeming with natural solutions to nearly every cosmetic problem: think natural hair dye or natural teeth whitening. The truth is that some things are better left to a professional, such as treatment to lift drooping or hooded eyelids. Regardless, that doesn't stop so-called Internet experts from suggesting natural ways to lift the eyelids. Here, the Island Eye Surgicenter team pulls back the curtain on rumored natural eyelid lifting techniques.
Egg Whites
Natural health advocates have circulated rumors of an "egg white eye lift" in which egg whites are applied on the eyelids to supposedly tighten the skin. Not only is this an ineffective practice, but it can put you at risk of salmonella. (Also: do you want the smell of raw egg on your face all day?)
Medical-Grade Corrective Tape
Some people use medical-grade corrective tape to (unsuccessfully) lift excess eyelid skin over the natural crease of the lid. There are companies that sell boxes of this tape for $35 or more! Save your money, since the tape is overpriced, tricky to place and often visible.
Chamomile Tea
According to various Internet sources, placing refrigerated chamomile tea bags on the eyes supposedly helps lift drooping lids. However, evidence is scarce that the tea bags can actually alter the tone and texture of the eyelid skin.
Hemorrhoid Creams
It's unclear how this rumored technique came to fruition, but applying hemorrhoid cream cannot tighten or lift the eyelids. It may decrease swelling (in certain parts of the body) but it is not designed to be applied around the eyes. Steer clear.
Makeup and Brow Shaping
In some cases, makeup can camouflage mild eyelid sagging or drooping — but more often than not, it simply accentuates the problem. And eyebrow shaping may make the eyes look bigger but won't lift or tighten the eyelid skin.
Eating Grapes
Eating grapes is rumored to help prevent or slow the cellular aging process because of the grapes' high resveratrol content. Grapes are a healthy snack, but the ingredients are certainly not powerful enough to reverse noticeable eyelid sagging.
The Best Treatment for Drooping Eyelids
The only way to make any real, long-lasting changes is eyelid surgery. During the operation, excess skin is removed, the remaining skin is tightened, fat is redistributed and the muscles are adjusted, if needed. The goal is a firm and flat eyelid contour.
The eyelid surgeons at Island Eye Surgicenter are particularly adept at making small tweaks for maximum improvement. To learn more about eyelid surgery, we invite you to schedule a consultation with our team.