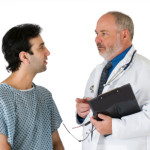 You can't judge a book by its cover, but you certainly can judge an eye surgery practice by its technology. Leading eye surgery practices such as Island Eye Surgicenter invest in leading-edge technology because they understand the ways it can benefit their patients.
Here our team discusses some of the reasons why innovative technology should be used to treat eye disorders.
Reduced Risk
All surgical procedures carry some degree of risk. However, utilizing the right technology can minimize this risk. Even a procedure as safe as cataract surgery is even safer when it is performed with a sophisticated laser.
We use the Catalys laser, guided by 3D imaging, to perform crucial steps of the cataract removal process: creating the initial incision in the cornea, opening up the front portion of the lens capsule that houses the eye's lens and breaking up the clouded lens for easy removal.
The Catalys laser platform takes highly precise measurements of the eye, which are then used to calibrate the laser that performs the procedural steps. This makes the procedure more predictable and accurate, and reduces the risk of something going awry during the laser cataract surgery procedure or afterward.
Shorter Recovery Times
Another notable advantage of using advanced technology to treat common eye disorders is that it can shorten patient recovery times. Patients notice results faster and can return to work and their normal routine more quickly than they would with traditional treatment modalities.
Take, for example, the advanced way that we treat corneal diseases. Should a patient struggling with corneal disease require a transplant, we favor a technologically advanced alternative to traditional corneal transplant.
Descemet's stripping automated endothelial keratoplasty (DSAEK) involves replacing the innermost layers of the cornea with healthy donor tissue, as opposed to removing and replacing the entire central corneal tissue.
Because DSAEK is a more technologically advanced (and less invasive) alternative, the recovery time is significantly lessened. Patients typically enjoy a quicker restoration of vision.
More Precise Results
The inclusion of laser technology significantly enhances the precision of cataract surgery. According to a pilot study conducted at Stanford University, cataract surgery performed with a laser is 10 times more precise than traditional cataract surgery performed with surgical instruments.
The Island Eye Surgicenter team has been using a laser to perform cataract surgery since 2011. In that time, we have seen many patients experience the life-changing benefits of cataract removal.
Find Out More
To learn more about the technology available at Island Eye Surgicenter, please contact our team by calling (516) 877-2400 or (516) 877-1560 today.