Cataract surgery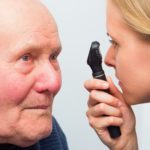 is the most commonly performed surgery in the U.S., and most patients achieve great outcomes. Nonetheless, it is imperative that you choose a cataract surgeon with the right qualifications. In this blog post, the vision team at Island Eye Surgicenter discusses what you need to know when selecting a cataract surgeon.
Credentials
Your cataract surgeon must be board certified by the American Board of Ophthalmology. This means your doctor has undergone the rigorous training necessary to perform eye surgery. Certification also means that your surgeon has met the board's standards in education (i.e., obtaining a medical degree from an accredited medical school) and experience.
Experience
Speaking of experience, your surgeon should have years of experience removing cataracts, with a successful track record. Experience means that your surgeon has honed their surgical skill and technique and is knowledgeable in preventing complications. If a complication does arise, an experienced surgeon is more likely to know how to address it than a surgeon who just graduated from medical school. Be sure to find out how many years of the experience your surgeon has in performing cataract surgery, the number of procedures they have performed and their success rate.
Technology
Cataract surgery is an ever-changing field, with advances in technology occurring regularly. It is important for you to select a surgeon who uses only the most up-to-date technology to perform cataract surgery. Advances in technology have led the way for more precise treatment and superior visual outcomes than in previous years. One of the most exciting advances in cataract surgery is the addition of laser technology. Laser cataract surgery utilizes a femtosecond laser to enhance the accuracy and precision of the cataract removal process. At Island Eye Surgicenter, we are proud to offer laser cataract surgery to our patients.
Your surgeon should also offer the latest options in artificial intraocular lens (IOLs). Today's IOLs are more advanced than ever before and are designed to address various vision needs. Be sure to inquire about the types of IOLs your surgeon offers, and whether they offer one that caters to your specific visual needs and lifestyle.
Stellar Reviews
Patient reviews are an excellent way to get a candid and unfiltered perspective of your surgeon. What do patients have to say about the doctor's experience and skills? Does the doctor (and his or her staff) have a reputation of being personable, compassionate and easy to work with? Are patients satisfied with their results? Be sure to read reviews from credible sources like Google My Business, HealthGrades and Yelp.
The eye doctors at Island Eye Surgicenter are top cataract surgeons with years of experience. To learn more about cataract surgery, schedule a one-on-one consultation with one of our cataract surgeons. Please contact Island Eye Surgicenter by calling (516) 877-2400 today.