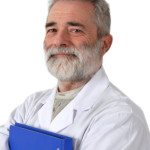 Choosing the right ophthalmologist and surgery center for your vision correction treatment is crucial to achieving the visual results you desire. With this in mind, the team at Island Eye Surgicenter on Long Island shares some tips about how to choose a well-qualified and experienced ophthalmologist and a state-of-the-art surgical center.
Background
One of the first things you should look for when deciding on an ophthalmologist to perform your cataract surgery, corneal transplant, glaucoma surgery or other vision correction procedure is board certification. Undergoing your vision correction procedure with an ophthalmologist who has earned certification from the American Board of Ophthalmology (ABO) ensures that the eye doctor has met or exceeded the rigorous criteria established by the board in regard to medical education, residency training and ethics. Specifically, board-certified ophthalmologists have:
Graduated from a recognized osteopathic or allopathic medical school
Completed a one-year internship including direct patient care
Completed a three- or four-year residency program
Received their medical license to practice in their state
Passed both written and oral examinations given by ABO
Agreed to uphold the ethical guidelines established by ABO
Experience
It is also important to find out how much experience your vision correction surgeon has performing the procedure that you are pursuing. For example, if you require cataract surgery, make sure that your ophthalmologist has performed a good number of cataract removal procedures. You don't want to be your ophthalmologist's first patient!
Technology
The laser and medical device technology used for vision correction procedures is ever evolving. Make sure that your ophthalmologist uses the most advanced technology available that is medically appropriate for your condition.
Note: Some patients are not always suitable candidates for the latest surgical approach, medical device or laser treatment. If your ophthalmologist suggests the use of an earlier-generation treatment option, ask him or her why. If the reason makes sense, then feel free to proceed. If the surgeon doesn't have access to the most modern and reliable technology, that could indicate a problem.
Surgical Center Accreditation
Similar to how board certification demonstrates that an ophthalmologist has fulfilled specific requirements about education, training and ethics, surgical center accreditation demonstrates that the facility in which your operation will be performed has met stringent requirements about safety, sanitation, staff, equipment and emergency protocols. Always ask if the surgery center has received accreditation and by whom. Recognized accreditation agencies include the Accreditation Association for Ambulatory Health Care (AAAHC), the American Association for Accreditation of Ambulatory Surgical Facilities (AAAASF) and a few others.
Find Out More
To schedule an appointment with one of our board-certified ophthalmologists to find out more about our qualifications or your vision correction treatment options, contact Island Eye Surgicenter by calling (516) 877-2400 or (516) 877-1560 today.