Stanley J. Berke, M.D., F.A.C.S., F.A.A.O.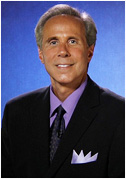 Stanley J. Berke, M.D., F.A.C.S., F.A.A.O., is a board-certified ophthalmologist providing general ophthalmic services as well as advanced glaucoma and cataract care.
Dr. Berke is an Associate Clinical Professor of Ophthalmology and Visual Sciences at Albert Einstein College of Medicine. Throughout his impressive career, Dr. Berke has been honored with many awards, including the prestigious Physician's Recognition Award from the American Medical Association. He has been named one of the "Best Doctors" in New York Magazine and Newsday.
Dr. Berke received his undergraduate degree from the State University of New York (SUNY) in Buffalo. He obtained his medical degree at SUNY School of Medicine. Dr. Berke completed his ophthalmology residency at Nassau County Medical Center and obtained additional fellowship training in glaucoma and cataract surgery at the Massachusetts Eye and Ear infirmary of Harvard Medical School.
Dr. Berke is a Fellow of the American College of Surgeons, the American Academy of Ophthalmology, the American Board of Ophthalmology, the Nassau Surgical Society and the Nassau Academy of Medicine. He holds memberships with several other ophthalmic associations, including the Association for Research in Vision and Ophthalmology, the New York State Ophthalmology Society and the American Glaucoma Society.
Office Name
:
Berke Eye Care
1600 Stewart Ave
Suite 306
Westbury, NY 11590
Tel:
516-794-2020
Fax:
516-794-2029
www.BerkeEyeCare.com