Ronald J. LoPinto, M.D.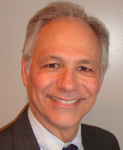 Dr. Ronald LoPinto is a board-certified ophthalmologist who has been in practice for more than 25 years. He interned at North Shore University Hospital in Manhasset and completed his ophthalmology residency at Long Island Jewish Medical Center. Following his training, he was a senior surgeon at the Rand Eye Institute in Deerfield Beach, Florida, where he remained on staff for 12 years. Since 1999, he has been in private practice in Plainview. He is one of the busiest ophthalmic surgeons on Long Island with expertise in small-incision, suture-less cataract surgery utilizing multifocal (ReSTOR, Tecnis), accommodative (Crystalens), and toric (astigmatism-correcting) intraocular lens implants. He is proud to be one of the first surgeons in the Northeast to perform cataract surgery utilizing a Femtosecond Laser. Dr. LoPinto is certified on the CATALYS Femtosecond Laser to perform Laser Assisted Cataract Surgery (LACS). Dr. LoPinto has performed over 10,000 surgical and laser procedures. He is certified by the American Board of Ophthalmology and is a member of the American Academy of Ophthalmology, the American Medical Association and the New York State Ophthalmological Society. Dr. LoPinto is pleased to be affiliated with Island Eye Surgicenter.
Dr. LoPinto is a partner of Ophthalmic Consultants of Long Island, OCLI. OCLI consists of over 30 eye doctors representing most specialties of ophthalmology in eleven locations throughout Long Island: Rockville Centre, Lynbrook, Valley Stream, East Setauket, Manhasset, East Meadow, Port Jefferson, Mineola, Garden City, Massapequa and Plainview. Dr. LoPinto is also a partner at Island Eye Surgicenter in Carle Place.
Services Performed:
Comprehensive Ophthalmology
Laser Cataract Surgery
Placement of Intraocular Lens Implants
ReSTOR
Tecnis
Crystalens
Toric (for correction of astigmatism)
Ophthalmic Consultants of Long Island – Plainview
732 Old Country Road
Plainview, NY 11803
Tel
: 516-822-3911
Website: http://www.ocli.net/physicians/ronald-lopinto-md/
Office Hours: Mon.–Fri. 8 a.m.-6 p.m., Sat. 8 a.m.-3 p.m.
Handicapped Accessible