Michelle Yao, MD, FACS
Comprehensive Ophthalmologist, Cataract & Refractive (LASIK) surgeon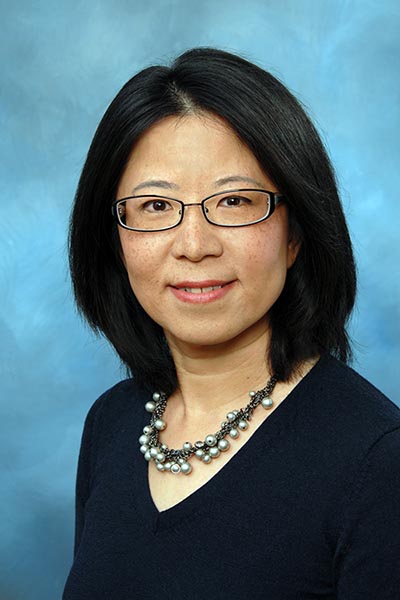 Michelle Yao, MD, is a board-certified ophthalmologist specializing in comprehensive ophthalmology, cataract surgery and refractive surgery. Dr. Yao is certified on the CATALYS Femtosecond Laser to perform Laser Assisted Cataract Surgery (LACS). Dr. Yao received her bachelor's degree in science from Beijing University and underwent pre medicine studies in Eberly College of Arts and Sciences at West Virginia University. Dr. Yao received her medical degree from the University of Wisconsin Medical School and completed her residency in ophthalmology at Kansas University in Prairie Village, KS.  Dr. Yao is a fellow of American College of Surgeons (ACS).  She is a member of the American Academy of Ophthalmology (AAO), American Society of Cataract and Refractive Surgery (ASCRS), Long Island Ophthalmic Society and the New York State Ophthalmological Society.
Dr. Yao attends many continuing education courses including most recently the ASCRS winter conference, Ocular Surgical News meeting, AAO annual meeting, and Scientific Frontiers in the Practice of Comprehensive Eye Care at Columbia University College of Physicians and Surgeons.
Dr. Yao is an associate of Ophthalmic Consultants of Long Island, OCLI. OCLI consists of over 30 eye doctors representing most specialties of ophthalmology in eleven locations throughout Long Island: Rockville Centre, Lynbrook, Valley Stream, East Setauket, Manhasset, East Meadow, Port Jefferson, Mineola, Garden City, Massapequa and Plainview.
EDUCATION:
Residency – Kansas University, Prairie Village, KS
Internship –Gundersen Lutheran Hospital, La Crosse, WI
Medical School – University of Wisconsin Medical School, Madison, WI
Graduate – West Virginia University, Master of Science
Undergraduate – Pre medicine Eberly College of Arts and Sciences, West Virginia University/Beijing University, Beijing, China
PROFESSIONAL ACTIVITIES:
American College of Surgeons
American Academy of Ophthalmology
American Society of Cataract and Refractive Surgery
Long Island Ophthalmological Society
New York State Ophthalmological Society
Women in Ophthalmology
SERVICES PERFORMED:
General Ophthalmology
Cataract Surgery & Intraocular Lens Implants (Standard & Premium)
Laser Assisted Cataract Surgery (LACS)
Glaucoma Diagnosis & Management
Screening & Treatment of Diabetic Eye Diseases & Macular Degeneration
Surgical Treatment of Ocular Surface Disorders and Lid Lesions
Ophthalmic Consultants of Long Island – Mineola
330 Old Country Road, Suite 100
Mineola, NY 11501
Tel:
516-739-6600
Website: https://www.ocli.net/providers/michelle-yao/
Appointment Line: 1-866-SEE-OCLI (1-866-733-6254)
Office Hours: Monday through Friday with evening availability and Saturdays 8 a.m. – 1 p.m.
Handicapped Accessible