Mark Weiss, MD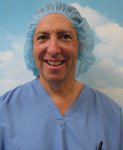 Dr. Mark Weiss is a leading ophthalmologist in New Hyde Park, New York. Dr. Weiss completed his undergraduate degree at Hofstra University and continued his education at the renowned Mt. Sinai School of Medicine. Since completing his training, he has compiled over 25 years of experience performing a wide range of treatments, including cataract surgery with IOL implants, glaucoma surgery, refractive eye surgery, and general eye care. Schedule a consultation with Dr. Weiss in Nassau County to learn more about the procedures he offers and the exceptional vision care that he can provide.
"I have been a patient of Dr. Weiss' for over 25 years. I trust him very much. He is a thorough doctor who has a pleasant and efficient demeanor." – HealthGrades.com, Patient Review
Office Name
:
Family Ophthalmology of Long Island, P.C.
2001 Marcus Ave
Suite W84
New Hyde Park, NY 11042
Tel
: 516-775-3937
Office Hours: Mon. 9 a.m.-4 p.m., Tue. 1:30 p.m.-7:45 p.m., Wed. 9 a.m.-12 p.m.,
Thu. 9 a.m.-4 p.m., Fri. 8 a.m.-4 p.m.
Handicapped Accessible