Kenneth J. Rosenthal, M.D., F.A.C.S.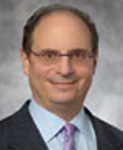 Kenneth J. Rosenthal, M.D., F.A.C.S., is a board-certified ophthalmologist performing cataract surgery with intraocular lens implants, laser eye surgery and cosmetic facial surgery.
Dr. Rosenthal has been providing outstanding eye care services to patients in the Tri-State area for more than 20 years. Throughout his career, he has participated in numerous clinical trials and contributed to the development of leading-edge procedures. He has been a leader in less-invasive cataract surgery and has patented a non-invasive technique for placing liquid anesthetics on the surface of the eye. Dr. Rosenthal was among the first eye surgeons to recognize the benefits of intraocular lens implants (IOLs) and has the longest continuous experience of any surgeon in the Northeastern United States using IOLs. Dr. Rosenthal is the Medical Director of Rosenthal Eye and Facial Plastic Surgery and the Medical Director of Eye Diagnosis of Greater New York.
Dr. Ken Rosenthal has collected an abundance of awards and accolades throughout his career. He is recognized as one of the best doctors in the New York Tri-State area, having been named as one of Newsday's 'Top Doctors on Long Island' every year from 2010-2014. Dr. Rosenthal was also recognized with the 'Top Doctors: New York Metro Area' designation 12 years in a row (2003-2014). Additionally, Dr. Rosenthal has been featured in New York Magazine and Strathmore's "Who's Who Worldwide" as a top American Inventor.
"Dr. Rosenthal is a great ophthalmologist. He has been my eye doctor for the past 10 years, performing brilliant pain-free cataract surgery on both eyes for me and my wife. He has taken excellent care of me and my entire family. I heartily recommend him to my extended family and all my friends. They don't come any better than Dr. Rosenthal. I rate him at 5 stars." – Vitals.com, Patient Review
Dr. Rosenthal completed a six-year biomedical program at the Rensselaer Polytechnic Institute and Albany Medical College of Union University. He served his residency at the North Shore University Hospital, where he earned the title of Chief Resident his final year. He is now on the academic staff at North Shore-Long Island Jewish Health Systems, the New York Eye and Ear Infirmary and New York University Medical School. Dr. Rosenthal is also an Associate Professor of Ophthalmology at the renowned John A. Moran Eye Center at the University of Utah School of Medicine. In recognition of his prestigious standing within the medical community, Dr. Rosenthal is frequently invited to lecture on a range of medical and surgical eye care topics both nationally and internationally.
Dr. Rosenthal has served as president and has been on the board of directors and editorial boards for numerous medical associations. He is a Fellow of the American College of Surgeons and a member of the International Society of Refractive Surgery, the American Academy of Ophthalmology, the American Society of Cataract and Refractive Surgery, the Cataract Special Interest Committee and the European Society of Cataract and Refractive Surgeons, where he serves as the U.S. delegate.
Office Name
:
Kenneth J. Rosenthal, M.D., F.A.C.S.
310 East Shore Road
Suite 102
Great Neck, NY 11023
Tel
: 516-466-8989
Office Hours: Mon., Tue., Thu., Fri. 9 a.m.-5 p.m., Wed. 12 p.m.-7 p.m.
www.eyesurgery.org
Handicapped Accessible