Eric Donnenfeld, M.D., F.A.A.O.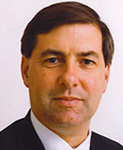 Eric Donnenfeld, M.D., F.A.A.O., is a premier, board-certified ophthalmologist who provides corneal, cataract and refractive surgery. Dr. Donnenfeld is certified on the CATALYS Femtosecond Laser to perform Laser Assisted Cataract Surgery (LACS).
Recognized as one of the most revered eye surgeons in the United States, Dr. Donnenfeld has decades of surgical experience and a long list of impressive credentials. Among his colleagues and patients alike, he is known as a skilled surgeon, avid author and educator, inventor and mentor. He has successfully performed more than 55,000 laser vision correction procedures and has treated more than 1,000 other physicians and their families.
Dr. Donnenfeld has participated as an investigator in more than 40 FDA clinical trials and has held highly prestigious academic positions at New York University and the Manhattan Eye, Ear and Throat Hospital. He has authored more than 170 scientific articles and 20 book chapters and books. Dr. Donnenfeld is the Medical Director of TLC Laser Eye Centers and the Lions Eye Bank for Long Island.
Dr. Donnenfeld obtained his undergraduate education at Dartmouth College and his medical degree at Dartmouth Medical School. He completed his residency as Resident at the Manhattan Eye, Ear and Throat Hospital and underwent fellowship training at the Wills Eye Hospital.
Dr. Donnenfeld is a Fellow of the American College of Surgeons and the American Academy of Ophthalmology. He has served as past president and is affiliated with many professional organizations, including the Nassau Surgical Society, the Ophthalmology Division of the Nassau Academy of Medicine and the International Ocular Microbiology and Immunology Group, to name a few. He is on the executive board of the American Society of Cataract and Refractive Surgery and is Chief Editor of Cataract and Refractive Surgery Today.
Dr. Donnenfeld is a partner of Ophthalmic Consultants of Long Island, OCLI. OCLI consists of over 30 eye doctors representing most specialties of ophthalmology in eleven locations throughout Long Island: Rockville Centre, Lynbrook, Valley Stream, East Setauket, Manhasset, East Meadow, Port Jefferson, Mineola, Garden City, Massapequa and Plainview. Dr. Donnenfeld is also a partner at Island Eye Surgicenter in Carle Place.
Ophthalmic Consultants of Long Island – Garden City
711 Stewart Avenue, Suite 160
Garden City, NY 11530
Tel:
516-500-4200
Website: https://www.ocli.net/providers/eric-donnenfeld
Appointment Line: 1-866-SEE-OCLI (1-866-733-6254)
Office Hours: Mon. 9 a.m.-4 p.m., Wed. 8 a.m.-8 p.m., Sat.
Handicapped Accessible