Barry Drucker, D.O., F.A.C.S.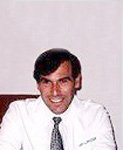 Barry Drucker, D.O., F.A.C.S., is a board-certified physician and a Diplomate of the American Board of Ophthalmology. He performs general ophthalmology procedures, small-incision cataract surgery, glaucoma surgery and cosmetic eyelid and facial resurfacing surgery.
Dr. Drucker has been in private practice for more than 35 years. He is an attending physician at several local health care centers and holds teaching appointments at Mt. Sinai School of Medicine, Cornell University and New York University (NYU) Medical School.
Dr. Drucker earned his undergraduate degree from Brooklyn College and his medical degree from the Kirksville College of Osteopathic Medicine. He completed a two-year residency at Beth Israel Hospital, where he served as Chief Resident and studied under distinguished oculoplastic surgeon Dr. Pierre Guibor of Manhattan Ear and Eye Infirmary.
Dr. Drucker is a Fellow of the American College of Surgeons and a certified carbon dioxide laser physician. He is affiliated with many professional associations, including the New York State Medical Society, the Queens County Medical Society, the New York State Ophthalmology Society and the American Society of Cataract and Refractive Surgery.
Office Name
:
Barry Drucker, D.O., F.A.C.S.
58-47 Francis Lewis Boulevard
Oakland Gardens, NY 11364
Tel
: 718-224-5500
Office Hours: 8 a.m. to 5 p.m., alternating Sat. mornings, Thu. evenings
www.baysideeye.com
Handicapped Accessible