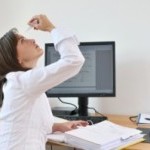 Do your eyes regularly itch, tear or burn? If so, you may be one of the millions of Americans that suffers from eye allergies. Though there is no cure for allergies, there are a variety of ways to manage the symptoms and reduce the risk of an outbreak. Here, the team at Island Eye Surgicenter explains how to handle eye allergies.
What Triggers Eye Allergies?
Eye allergies are a reaction of the body's immune system to a particular irritant (called an allergen) that doesn't affect most people. When an allergen makes contact with the antibodies connected to the mast cells in your eye, these cells react by releasing histamine and other chemicals that cause your eyes' blood vessels to leak. This reaction is what causes the uncomfortable symptoms.
Eye allergies are most commonly triggered by the following:
Pollen
Weeds
Pet dander
Dust mites
Mold
Cigarette smoke
Perfume
Diesel exhaust
Seasonal allergic conjunctivitis is the most common type of eye allergy and appears in the spring, summer or fall. If you have seasonal allergic conjunctivitis, you might experience itching, redness, burning, clear watery discharge and chronic dark circles due to allergies to pollens in the air. The less-common type of eye allergy is perennial allergic conjunctivitis, which occurs year-round and is caused by dust, mold or pet dander. It usually causes milder symptoms than seasonal allergic conjunctivitis.
How to Manage Eye Allergies
The best way to manage eye allergies is to identify what causes them and avoid the trigger. If you are allergic to plant pollens, you should stay indoors as much as possible during peak pollen counts or very windy days. Avoid using window fans that can bring pollen or mold into the house. When you go outdoors, wear sunglasses or glasses to protect your eyes. Refrain from rubbing your eyes, which can further irritate them.
If you are allergic to dust mites, look for "mite-proof" linens and mattresses/box springs. Wash bedding in hot water often. If you are allergic to mold, keep your home's humidity level low and clean your kitchen, bathrooms and basement regularly. Use a damp rag or mop rather than a dry broom.
You can look for over-the-counter eye drops or oral medications to alleviate some of the irritating symptoms. If these do not help, speak with an allergist or an eye doctor about prescription medications.
To learn more about common eye conditions and how to manage them, please contact us today. You can reach us by calling (516) 877-2400 or (516) 877-1560.