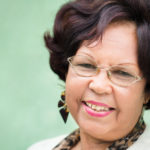 More than 3 million Americans have glaucoma, a number that is expected to increase to about 4.2 million by 2030, according to the National Eye Institute. January is National Glaucoma Awareness Month, a campaign designed to spread awareness on the sight stealing disease. In this blog post, the team at Island Eye Surgicenter shares information on glaucoma, including how you can help raise awareness.
The Silent Thief of Sight
Glaucoma often occurs with no early symptoms, which is why it is often referred to as the "silent thief of sight." The most common type of glaucoma (open-angle glaucoma) is painless and gradually reduces peripheral vision so that by the time vision loss is noticed, permanent damage has already occurred. In fact, experts estimate that half of those with glaucoma are not even aware that they have the disease.
Know the Risk Factors for Glaucoma
Anyone can develop glaucoma, but individuals with a higher risk of developing the disease are those who:
Are of African, Asian or Hispanic descent
Are over age 60
Have a family history of glaucoma
Are diabetic
Are severely nearsighted
Treatment Options are Available
According to the Glaucoma Research Foundation, glaucoma is the leading cause of preventable blindness. Although there is no cure for glaucoma yet, there are several treatment options that can help slow or prevent the progression of the diesease. Mild cases of glaucoma can be treated with medicated eye drops and oral medication. More severe cases of glaucoma can be treated through surgery. Advances in ophthalmology have led to various surgical options for glaucoma. Island Eye Surgicenter offers several glaucoma surgery options. To learn more about them, please contact a member of our team.
How to Raise Awareness
Because glaucoma often starts without any symptoms, early detection is essential in prolonging vision. During Glaucoma Awareness Month, you can help spread awareness by encouraging friends and family to schedule their eye exams. Make an effort to have a conversation about what you just learned about glaucoma with those around you, especially those who may be at high risk. Don't forget to schedule a comprehensive eye exam for yourself too!
To request a glaucoma consultation with an eye surgeon from our team, please call (516) 877-2400 today.